NABÍDKA
ZNAČEK NOŽŮ :
AKTUALITY
SKLADEM
SLEVY-AKCE
VÝPRODEJ
ABKT Tac
Aku Strike
Al Mar
Amare
Anglesey
Anza
Artisan
Attleboro Knives
Bad Blood
Bark River
Bastinelli Creations
Bastion
Bear & Son
Becker Knife & Tool
Begg Knives
Benchmark
Benjahmin
Beretta
Bestech Knives
Beyond EDC
Blackjack Classic
Blackhawk Blades
Blade Tech
Boker
Bradford Knives
Bradley
Brisa
Brous Blades
Browning
Buck
BucknBear
Byrd by Spyderco
Camillus
Canal Street
Cardsharp2 IS
CDS
CH Knives
Cherusker
Civivi
CJRB
Chroma Scales
CMB Made Knives
Cobratec
Cold Steel
Combat Ready
Condor
Columbia River (C.R.K.T.)
CS Green River Tactical
CSSD/SC Bram Frank
Cudeman
Damned Designs
Defcon Blade Works
Deejo
Demko
Dendra
DICTUM
Dirty Bird
Double Star
Douk-Douk
Down Under
DOVO
DPX Hest
Du-Star
Eickhorn Solingen
Elite Tactical
EOS
ESEE
Ferrum Forge Knife Works
Finch
Fisher Space Pen
Flytanium
FOBOS Knives
Fred Perrin
G.Sakai
Ganzo
Gerber
Grohmann
Guardian Tactical
Halfbreed Blades
Havalon
Hazen Knives
Heckler & Koch
Hibben Knives
Higonokami
Hogue
Honey Badger
Hen&Rooster
HTM
Ibberson Yacht
IXL
Jason Perry Blade Works
Ka-Bar
Kai USA
Kanetsune
Kansept
Kellam Finland
Kershaw
Kissing Crane
Kizer
Kizlyar
Komoran
Krudo
Kubey
Kunwu
Landi
Lansky Knives
Linton
Mantis Knives
Marbles
Marttiini
Maserin
Master Cutlery
Maxace
Maxpedition
Maxpedition Knives
Medford
Meyerco
Mission
Moki
Morakniv
Muela
Myerchin
Nemesis
Nezařazeno
Nieto
Nite Ize
Nože-Nůž
Ohta
Old Hickory
Ontario Knives
OTTER-Messer
Outdoor Edge
Pathfinder
Pena Knives
Pouzdra na nože
PMP Knives
Quartermaster
QSP Knife
RAMBO
Ranger Knives
RAT Cutlery
Real Steel
Reate Knives
Reiff Knives
Remington
REVO
Rike Knife
Robert David Laguiole
Roper
Rough Ryder
Rough Ryder Reserve
Ruger
RUIKE
S-TEC
Samura
Sanrenmu
Santa Fe Stoneworks
SCAR Blades
Sencut
Sheffield
Shadow Tech
Shieldon
Schrade
SIG
Skif Knives
Smith & Wesson (S&W)
Sniper Bladeworks
SOG
Spartan Blades
Spyderco
StatGear
Stedemon
Steel Will
Stroup Knives
Svord
TEC Accessories
Tekta Knives
Templar
Terzuola
Takumitak
Timberline Knives
Tools for Gents
TOPS Knives
Trivisa
Ultra-X
United Cutlery
Utica
UZI
V NIVES
VDK Knives
Vystřelovací
Automatické nože
We Knife Co Ltd
Wesn
Witharmour
Wild Steer
Willumsen
XIN Cutlery
Zero Tolerance
Zoe Crist
PODLE POUŽITÍ :
KUCHYŇSKÉ NOŽE
Vystřelovací
Automatické nože
Filetovací nože
Pouzdra na nože
Vrhací nože
Záchranářské nože
Škrtadla (podpalovače)
Damaškové nože
Potápěčské nože
Údržba nožů
Taktická pera,
Teleskopické obušky,
Nunchaku, Kubotan,
Sebeobrana
Paracord Survival Bracelet
Paracord - Parachute Cord
Paracord Lanyard
FIDGET SPINNERS
BROUSKY
BRUSIVO :
KAMENOŽROUT
Lansky
Spyderco
DMT
KME Sharpeners
C.R.K.T.
EZE-LAP
Norton Sharpeners
Japanese Waterstone
Hewlett Sharpeners
Gerber
Boker
CASE
Kershaw
Marbles
Arkansas Sharpeners
Smith's Sharpeners
Schrade Sharpeners
Warthog
Work Sharp
Kapesní brousky
Belgické břidlice
Vodní kameny
Suehiro/Cerax
Vodní kameny Naniwa
Vodní kameny
King/Sun Tiger
Real Steel
KONTAKT
OBJEDNÁVKA
zavírací nože
nože s pevnou čepelí
kuchyňské nože
lovecké nože
rybářské nože
vojenské nože
kapesní nože
dýky
brusivo brousky

UŽITEČNÉ INFORMACE :
Převod jednotek
(inch na cm...atd)
Anglicko-český
nožířský slovníče
Nožířské ocele
Sitemap Nože-Nůž
Sitemap.txt
Sitemap.xml
CR2900 CRKT Folding Heiho (Hissatsu 2) 3.125" B C.R.K.T. Columbia River
Nože - Nůž
CR2900 CRKT Folding Heiho (Hissatsu 2) 3.125" B C.R.K.T. Columbia River

 Cena s DPH : NEDOSTUPNY





CR2900 CRKT Folding Heiho (Hissatsu 2) 3.125" B
The CRKT Heiho (Hissatsu 2) Folders are knives designed for politically sensitive environments in which professionals cannot carry either firearms or the Heiho (Hissatsu 2) fixed blade.

Columbia River Knife & Tool (CRKT) is proud of the success of the Heiho (Hissatsu 2) Folders designed by James Williams.

James Williams is actively involved in teaching Military special operations and government security professionals who must at times perform their daily high-risk duties in environments which do not allow them to carry firearms or a large fixed blade knifeHeiho (Hissatsu 2)eiho (Hissatsu 2)such as the Hissatsu. They asked James to design a folder with the defensive power of the Hissatsu that could be carried in a pocket or clipped under a jacket.

The result is the CRKT Heiho (Hissatsu 2) 2 Folder. The size incorporates our patented OutBurst assisted opening mechanism, which instantly springs the blade fully open after you have opened the blade approximately 30 degrees. If required, the OutBurst mechanism can be quickly disabled with a single setscrew.

It uses our stainless steel InterFrame build with stainless steel liners, one locking, and black Zytel scales, textured to provide a secure grip. A thumb disk allows rapid opening with either hand, and the custom Teflon-plated stainless steel clip can be quickly and easily mounted right- or left-handed with a single screw, yielding knives that are truly ambidextrous.

Heiho (Hissatsu 2) 2 Folder. This model has a satin-finished 3.125" blade for easier concealed carry. It weighs only 3.6 ounces. Because some operators prefer it, we have used our patented LAWKS safety on the Heiho (Hissatsu 2) 2. It creates a virtual fixed blade when the LAWKS lever is actuated after the blade is opened and locked. It offers maximum penetrating power in a compact package.

These tactical folders for professionals are overbuilt to last. For those who have a need to use them, this is as much defensive security as you can find in a tactical folder.

Features
•The Heiho (Hissatsu 2) Folder is designed for penetrating ability in tactical situations.
•OutBurst Assist
•Auto-LAWKS Safety
•LAWKS Safety
Specifications
•2900: Razor-Sharp Cutting Edge, LAWKS Safety
•Blade:
Length: 3.125" (79 mm)
Thickness: 0.122" (3.1 mm)
Steel: AUS 8, 58-59 HRC
•Closed:
Handle length: 4.0" (102 mm)
•Open:
Overall length: 7.00" (178 mm)
•Weight: 3.6 oz. (102 g)
About the Knife Designer


James Williams is a former U.S. Army officer with over forty-nine years of experience in numerous martial arts and combatives disciplines. He knows cutlery as President of Bugei Trading Company, producer of fine Samurai swords. James is an expert in both Heiho (Hissatsu 2)eiho (Hissatsu 2)eiho (Hissatsu 2)ncient and modern martial arts. He has developed The System of Strategy, a unique approach to unarmed combatives based on the ancient samurai system of close quarters combat. He is internationally known as a trainer of special operations units, government agencies, and law enforcement organizations, both foreign and domestic. James teaches combatives, self-defense, low-light tactics, and firearms. He is the designer of the Hisshou Fixed Blade, the popular Hissatsu Fixed Blade and Hissatsu Folder, which is now available in two sizes. James states that the goal with the Hissatsu Folder "was not to replace the fixed blade knife, but rather to offer the best alternative possible when circumstances demand other options."






Omlouváme se za anglické popisky.
Snadno lze přeložit zde :
http://www.google.cz/language_tools?hl=cs

Text který chcete přeložit označte myší (při stisknutém levém tlačítku myši táhněte kurzorem od konce textu k jeho začátku). Pak stačí s tisknout Ctrl+C. Na místo kam chcete text kopírovat kliněte myší a na klávesnici stiskněte Ctrl+V. Tím vložíte text.
Stejný postup lze použít i při objednávání zboží a kopírování názvů do e-mailu.

VLASTNOSTI NEJBĚŽNĚJI POUŽÍVANÝCH NOŽÍŘSKÝCH OCELÍ
Ocel : 1.2379-D2 1055 1075 1095 10Cr15CoMoV 10Cr17 12C27 12C27 12C27M 13C26 Sandvik 14C28N Sandvik 14-4CrMo 154CM 17Cr7MoV 20CV 2Cr13 3Cr13 3G 3V 4034 4116 Krupp 4140 420HC 420J2 425M 440A 440B 440C 440V 440XH 4Cr13 50100 5160 52100 52100 6168CrV 65Mn 7Cr17MoV 8C13CrMoV A2 A-36 AK-5 AK-9 AN58 INOX AR-RPM9 ATS-34 ATS-55 AUS-10A AUS4-A AUS6-A AUS6-M AUS8-A BG-42 Böhler S290 C-70 Carbon V Cowry X CPM 1V CPM 154 CPM 20CV CPM T420V CPM T440V CPM-10V CPM-15V CPM 3V CPM 9V CPM CRU-WEAR CPM D2 Tool CPM-S110V CPM-S30V CPM-S35VN CTS 204P CTS-BD1 CTS XHP CTV2 D2 Dauphinox DNH 7 Duratech 20CV ELMAX GIN-1 H1 Hitachi Super Blue Steel HWS-1 INFI INOX K110 K390 L6 LC200N Lam. CoS M2 M390 Maxamet MOVA-58 (MV 58) M-VX N690 Nitro-V O1 RWL-34 S30V S90V Sandvik San Mai III SB1 (Niolox) Sleipner SG2 SGPS SPY27 SK-5 T15 T5MoV US 2000 Vascowear VG-1 VG-10 W-1 W-2 White Steel X15TN XT – 80 (XT – 70) YK-30 Z60CDV14 ZDP-189
Špičkové informace o nožířských ocelích na Wikipedia.org (anglicky) : List of blade materials

Převod jednotek :
1" = 1 inch = 1 palec = 2,54 cm
1 oz. = 1ounce = 1 unce = 28 g

Objednávat můžete na e-mailu : noze@noze-nuz.com.
Objednávku Vám ručně potvrdíme a sdělíme Vám termín dodání.

NOŽE PŘED ODESLÁNÍM NEKONTROLUJEME ANI NA POŽÁDÁNÍ.
KVALITA JE ZODPOVĚDNOSTÍ VÝROBCE A JEHO VÝSTUPNÍ KONTROLY.

Odesláním objednávky zároveň prohlašujete, že jste starší 18-ti let.

DOPRAVNÉ A BALNÉ ČR :
OSOBNÍ ODBĚR NENÍ BOHUŽEL MOŽNÝ !! NEMÁME PRODEJNU !!
PLATBY PŘEVODEM NEPŘÍJÍMAME !
!!! ŽÁDNÉ JINÉ ZPŮSOBY DOPRAVY, NEŽ ZDE UVEDENÉ NEJSOU MOŽNÉ, S JINÝMI DOPRAVNÍMI SPOLEČNOSTMI NEMÁME UZAVŘENOU SMLOUVU !!!


Balík do ruky České pošty na dobírku - 130 CZK
Objednávky do ČR nad 3500 CZK = doprava zdarma.

SEZNAM BALÍKOVEN České pošty
Balík do Balíkovny České pošty na dobírku - 100 CZK
Objednávky do ČR nad 3500 CZK = doprava zdarma.

PPL na dobírku - 130 CZK
(JE NUTNÉ UVÉST I TELEFONNÍ ČÍSLO, JINAK NELZE BALÍK PPL VŮBEC ODESLAT )
Objednávky do ČR nad 3500 CZK = doprava zdarma.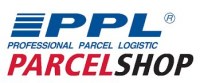 SEZNAM PPL PARCESHOPŮ
PPL ParcelShop na dobírku - 100 CZK
(JE NUTNÉ UVÉST I TELEFONNÍ ČÍSLO, JINAK NELZE BALÍK PPL VŮBEC ODESLAT )
Objednávky do ČR nad 3500 CZK = doprava zdarma.
DOPRAVNÉ A BALNÉ SR :


Doprava do Slovenské republiky : 250 CZK
Do SR posíláme službou PPL na dobírku.
(JE NUTNÉ UVÉST I TELEFONNÍ ČÍSLO, JINAK NELZE BALÍK PPL VŮBEC ODESLAT)
Objednávky do SR nad 5000 CZK = doprava zdarma
Ceny v EUR dle aktuálního kurzu CZK/EUR v den odeslání.
Přibližné kurzy si můžete spočítat zde :
http://www.csob.sk/kurzovy-listok.aspx (Valuty - Nákup)

DODACÍ LHŮTA :
Skladem jsou pouze položky ze seznamu SKLADOVÉ ZÁSOBY - odeslání do 24 hodin (V PRACOVNÍ DNY)
Pro nože, které nejsou skladem je obvyklá dodací lhůta je 14 dní.

ZÁRUKA :
Záruky jsou individuální podle výrobce. Nikdy méně než 2 roky.
Záruka se vztahuje pouze na vady z výroby. Jakékoli mechanické poškození je nereklamovatelné.
Dodáváme pouze originální zboží.

Formuláře k reklamaci nebo vracení zboží v zákonné lhůtě 14-ti dnů :
Formulář - reklamace zboží v záruce
Formulář - vrácení zboží do 14-ti dnů od zakoupení, bez udání důvodu

Omlouváme se za anglické popisky.
Snadno lze přeložit zde :
http://www.google.cz/language_tools?hl=cs

Nebo pomůže malý slovníček :
back lock - pojistka na zadní rukojeti nože
belt - opasek
blade - čepel
bulk - bez krabičky
closed - zavřený
coated - pokrytý, potažený
cutting - řez, řezný
edge - ostří
folders - zavírací
handle - rukojeť
hardness - tvrdost
hole - otvor, díra
knife - nůž
knives - nože
lanyard hole - dírka pro provázek
leather - kůže
length - délka
liner lock - pojistka na přední straně rukojeti
liners - výztuhy uvnitř rukojeti
overall - otevřený
plain - rovný, rovné
pocket - kapesní
reversible klip - odnímatelný klip
serrated - zubatý, zoubkovaný
sheath - pouzdro
steel - ocel
thickness - tloušťka
weight - hmotnost



RECENZE
31.10.2022 - Moje současné, minulé i budoucí EDC zavíráky - VIDEORECENZE
AKTUALIZOVANÝ SEZNAM SKLADOVÝCH POLOŽEK - KLIKNOUT ZDE !!
VŠE V TOMTO SLOUPCI SKLADEM
KS1812OLCB Kershaw Dividend Composite Olive

AMK4116 Al Mar 4" Ultralight Titanium
AMK4126 Al Mar 4" Ultralight

CR2903 CRKT FOLDING HISSATSU A/O

KS2077 Kershaw Strata XL Framelock

C19010CDS4 Civivi Appalachian Drifter II
ON8875 Ontario Carter Prime Titanium EDC

ON1776 Ontario Cerberus Folder

BCC901 Bradley Kimura Butterfly OD Green G10

KS1556TI Kershaw Cryo II.

CR5401 CRKT Seismic Deadbolt Lock
ON8874TC Ontario RAT I Linerlock Green

KO019 Komoran Karambit Linerlock Black
KS5510 Kershaw Norad

SC81GP2 Spyderco Para-Military 2

KA1487 KA-BAR TDI ANKLE KNIFE PART SERRATED

ON6518HKP Ontario The Vulpine Blade + kozene horizontalni pouzdro

ON7500SECHKP Ontario Black Bird SK-5 (DRUHA JAKOST) + kozene horizontalni pouzdro
KA4062BLU KABAR DOZIER FOLDING HUNTER BLUE

CS17T Cold Steel Kobun

ON8848 ONTARIO RAT 1 LINERLOCK PLAIN

CS49LCKZ Cold Steel SRK SK5 Steel

CS49LRTZ Cold Steel Recon Tanto SK5 Steel
ON8867 Ontario Rat 1 With D2 Steel

KS6034 Kershaw Emerson CQC-6K

BRK1301 ESEE Avispa
KA4073 Ka-Bar Dozier Skeleton

719054 Hiromoto Saku Hocho, Santoku

G1643G Gerber EZ Out DPSF S30V Satin
BRK1301 ESEE Avispa Black

ZT0452CF Zero Tolerance Large Sinkevich

SC142G Spyderco Resilience G-10 Handle

ON8848 ONTARIO RAT 1 LINERLOCK PLAIN

ON9101 Ontario Dozier Arrow Black Plain Edge

GH2034 HIBBEN COMPETITION THROWER TRIPLE SET

Dodávky a užitkové vozy - DOCAR
ČERSTVÁ KÁVA - poznejte rozdíl!
Vše co jste dosud pili se nedá srovnat s ČERSTVOU KÁVOU...