NABÍDKA
ZNAČEK NOŽŮ :
AKTUALITY
SKLADEM
SLEVY-AKCE
VÝPRODEJ
ABKT Tac
Akinod
Aku Strike
Al Mar
Amare
American Tomahawk
Anglesey
Anza
Artisan
Attleboro Knives
Bark River
Bastinelli Creations
Bastion
Bear & Son
Becker Knife & Tool
Begg Knives
Benchmark
Benjahmin
Beretta
Bestech Knives
Beyond EDC
Black Fox
Blackjack Classic
Blackhawk Blades
Blade Tech
Boker
Bradford Knives
Bradley
Brisa
Brous Blades
Browning
Buck
BucknBear
Byrd by Spyderco
Camillus
Canal Street
Cardsharp2 IS
CDS
CH Knives
Cherusker
Civivi
CJRB
Chroma Scales
CMB Made Knives
Cobratec
Cold Steel
Combat Ready
Condor
Columbia River (C.R.K.T.)
CS Green River Tactical
CSSD/SC Bram Frank
Cudeman
Damned Designs
Darrel Ralph
Defcon Blade Works
Deejo
Demko
Dendra
DICTUM
Dirty Bird
Double Star
Douk-Douk
Down Under
DOVO
DPX Hest
Du-Star
Eickhorn Solingen
EKA
Elite Tactical
EOS
ESEE
Ferrum Forge Knife Works
Finch
Fisher Space Pen
Flytanium
FOBOS Knives
Fred Perrin
G.Sakai
Ganzo
Gerber
Grohmann
Grissom
Guardian Tactical
Halfbreed Blades
Havalon
Hazen Knives
Heckler & Koch
Heretic
Hibben Knives
Higonokami
Hoback
Hogue
Honey Badger
Hen&Rooster
HTM
Ibberson Yacht
IXL
Jason Perry Blade Works
Ka-Bar
Kai USA
Kanetsune
Kansept
Karbon
Kellam Finland
Kershaw
Kissing Crane
Kizer
Kizlyar
Komoran
Krudo
Kubey
Kunwu
Landi
Lansky Knives
Linton
LOTAR
Mantis Knives
Marbles
Marttiini
Maserin
Master Cutlery
Maxace
Maxpedition
Maxpedition Knives
Medford
Meyerco
Mission
Moki
Morakniv
Muela
Myerchin
Nemesis
Nezařazeno
Nieto
Nite Ize
Nože-Nůž
Ohta
Old Hickory
Ontario Knives
OTTER-Messer
Outdoor Edge
Pathfinder
Patriot Bladewerx
Pena Knives
Pouzdra na nože
PMP Knives
Quartermaster
QSP Knife
RAMBO
Ranger Knives
RAT Cutlery
Real Steel
Reate Knives
Reiff Knives
Remington
REVO
Rike Knife
Robert David Laguiole
Roper
Rough Ryder
Rough Ryder Reserve
Ruger
RUIKE
S-TEC
Samura
Sanrenmu
Santa Fe Stoneworks
SCAR Blades
Sencut
Sheffield
Shadow Tech
Shieldon
Schrade
SIG
Skif Knives
Smith & Wesson (S&W)
Sniper Bladeworks
SOG
Southern Grind
Spartan Blades
Spyderco
StatGear
Stedemon
Steel Will
Stroup Knives
Svord
Takumitak
TEC Accessories
Tekta Knives
Templar
Terzuola
Timberline Knives
Tools for Gents
TOPS Knives
Trivisa
Ultra-X
United Cutlery
Utica
UZI
V NIVES
VDK Knives
Viking Tactics
Vosteed
Vystřelovací
Automatické nože
Wachtman
Wander Tactical
We Knife Co Ltd
Wesn
Witharmour
Wild Steer
Willumsen
XIN Cutlery
Zero Tolerance
Zoe Crist
PODLE POUŽITÍ :
KUCHYŇSKÉ NOŽE
Vystřelovací
Automatické nože
Filetovací nože
Pouzdra na nože
Vrhací nože
Záchranářské nože
Škrtadla (podpalovače)
Damaškové nože
Potápěčské nože
Údržba nožů
Taktická pera,
Teleskopické obušky,
Nunchaku, Kubotan,
Sebeobrana
Paracord Survival Bracelet
Paracord - Parachute Cord
Paracord Lanyard
FIDGET SPINNERS
BROUSKY
BRUSIVO :
KAMENOŽROUT
Lansky
Spyderco
DMT
KME Sharpeners
C.R.K.T.
EZE-LAP
Norton Sharpeners
Japanese Waterstone
Hewlett Sharpeners
Gerber
Boker
CASE
Kershaw
Marbles
Arkansas Sharpeners
Smith's Sharpeners
Schrade Sharpeners
Warthog
Work Sharp
Kapesní brousky
Belgické břidlice
Vodní kameny
Suehiro/Cerax
Vodní kameny Naniwa
Vodní kameny
King/Sun Tiger
Real Steel
KONTAKT
OBJEDNÁVKA
zavírací nože
nože s pevnou čepelí
kuchyňské nože
lovecké nože
rybářské nože
vojenské nože
kapesní nože
dýky
brusivo brousky

UŽITEČNÉ INFORMACE :
Převod jednotek
(inch na cm...atd)
Anglicko-český
nožířský slovníče
Nožířské ocele
Sitemap Nože-Nůž
Sitemap.txt
Sitemap.xml
CPM154180136 CPM154 Bar Stock descaled .180/.2" x 1" x 36" Nožířské oceli prodej
Nože - Nůž
Nožířské oceli prodej CPM154180136 CPM154 Bar Stock descaled .180/.2" x 1" x 36"

 Cena s DPH : 2630 Kč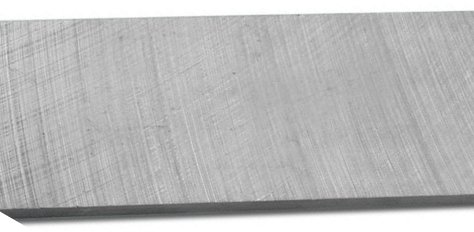 Nožířské oceli prodej CPM154180136 CPM154 Bar Stock descaled .180/.2" x 1" x 36"


.180/.2" x 1" x 36" = 4.57mm/5.08 mm x 25.4 mm x 914 mm
This is my favorite stainless steel. It is rapidly becoming one the most appreciated and used stainless steels of custom knife makers. It is basically ATS-34 but significantly improved.

INFORMACE O KALENÍ OD VÝROBCE ZDE

Note: CPM154 bar stock normally comes with a very hard black exterior from the foundry. This bar stock has been sand blasted by Crucible to remove most of the hard "bark" but there will still be deep surface marks and surface inclusions to grind away. The bar stock comes oversize to take this into account. The following dimensions are typical.

Tip: My heat treat is basically this:
Wrap in 2100 Temp stainless foil. I do not put any paper in the foil pouch. I want the pouch to suck up close around the blade. Putting paper in the pouch puff's it up. Fast ramp up 1450F, soak 10 minutes, continue fast ramp to 1850F, soak for 30 minutes. Remove and plate quench between two 1" thick plates of aluminum. I do not remove the blade from the pouch. While quenching, I shoot compressed air between the plates. This cools everything off a little quicker. The RC hardness I at this point averages around 61.5RC. I then put right into cryro (liquid nitrogen) for 8 hours. The hardness now averages 63RC. I then temper twice at 450F for 2 hours each. The hardness now is 59RC.

Tip: If you are going to cryo treat your blade with Dry Ice use kerosene instead of Acetone for the bath. It is still flammable but not as explosive as Acetone is.

From Crucible:
The proprietary Crucible Particle Metallurgy (CPM®) process has been used for the commercial production of high speed steels and other high alloy tool steels since 1970. The process lends itself not only to the production of superior quality tool steels, but to the production of higher alloyed grades which cannot be produced by conventional steelmaking. For most applications the CPM process offers many benefits over conventionally ingot-cast tool steels. Conventional Steelmaking vs.Particle Metallurgy Processing

Conventional steelmaking begins by melting the steel in a large electric arc furnace. It is usually followed by a secondary refining process such as Argon Oxygen Decarburization (AOD). After refining, the molten metal is poured from the furnace into a ladle, and then teemed into ingot molds.
Although the steel is very homogeneous in the molten state, as it slowly solidifies in the molds, the alloying elements segregate resulting in a non-uniform as-cast microstructure. In high speed steels and high carbon tool steels, carbides precipitate from the melt and grow to form a coarse intergranular network. Subsequent mill processing is required to break up and refine the microstructure, but the segregation effects are never fully eliminated. The higher the alloy content and the higher the carbon content, the more detrimental are the effects of the segregation on the resultant mechanical properties of the finished steel product.
The CPM process also begins with a homogeneous molten bath similar to conventional melting. Instead of being teemed into ingot molds, the molten metal is poured through a small nozzle where high pressure gas bursts the liquid stream into a spray of tiny spherical droplets. These rapidly solidify and collect as powder particles in the bottom of the atomization tower. The powder is relatively spherical in shape and uniform in composition as each particle is essentially a micro-ingot which has solidified so rapidly that segregation has been suppressed. The carbides which precipitate during solidification are extremely fine due to the rapid cooling and the small size of the powder particles. The fine carbide size of CPM steel endures throughout mill processing and remains fine in the finished bar.
The powder is screened and loaded into steel containers which are then evacuated and sealed. The sealed containers are hot isostatically pressed (HIP) at temperatures approximately the same as those used for forging. The extremely high pressure used in HIP consolidates the powder by bonding the individual particles into a fully dense compact. The resultant microstructure is homogeneous and fine grained and, in the high carbon grades, exhibits a uniform distribution of tiny carbides. Although CPM steels can be used in the as-HIP condition, the compacts normally undergo the same standard mill processing used for conventionally melted ingots, resulting in improved toughness.
CPM Eliminates Segregation

Conventionally produced high alloy steels are prone to alloy segregation during solidification. Regardless of the amount of subsequent mill processing, non-uniform clusters of carbides persist as remnants of the as-cast microstructure. This alloy segregation can detrimentally affect tool fabrication and performance.
CPM steels are HIP consolidated from tiny powder particles, each having uniform composition and a uniform distribution of fine carbides. Because there is no alloy segregation in the powder particles themselves, there is no alloy segregation in the resultant compact. The uniform distribution of fine carbides also prevents grain growth, so that the resultant microstructure is fine grained. Advantages of CPM
For the End User:

Higher Alloy Grades Available
Improved Wear Resistance
Improved Toughness (less chipping)
Consistent Tool Performance
Good Grindability (on resharpening)
For the Tool Manufacturer:

Consistent Heat Treat Response
Predictable Size Change on Heat Treat
Excellent, Stable Substrate for Coatings
Excellent Grindability
Improved Machinability (w/sulfur enhancement)
Efficient Wire EDM Cutting



INFORMACE O KALENÍ OD VÝROBCE ZDE

Omlouváme se za anglické popisky.
Snadno lze přeložit zde :
http://www.google.cz/language_tools?hl=cs

Text který chcete přeložit označte myší (při stisknutém levém tlačítku myši táhněte kurzorem od konce textu k jeho začátku). Pak stačí s tisknout Ctrl+C. Na místo kam chcete text kopírovat kliněte myší a na klávesnici stiskněte Ctrl+V. Tím vložíte text.
Stejný postup lze použít i při objednávání zboží a kopírování názvů do e-mailu.

VLASTNOSTI NEJBĚŽNĚJI POUŽÍVANÝCH NOŽÍŘSKÝCH OCELÍ
Ocel : 1.2379-D2 1055 1075 1095 10Cr15CoMoV 10Cr17 12C27 12C27 12C27M 13C26 Sandvik 14C28N Sandvik 14-4CrMo 154CM 17Cr7MoV 20CV 2Cr13 3Cr13 3G 3V 4034 4116 Krupp 4140 420HC 420J2 425M 440A 440B 440C 440V 440XH 4Cr13 50100 5160 52100 52100 6168CrV 65Mn 7Cr17MoV 8C13CrMoV 9Cr18MoV A2 A-36 AK-5 AK-9 AN58 INOX AR-RPM9 ATS-34 ATS-55 AUS-10A AUS4-A AUS6-A AUS6-M AUS8-A BG-42 Böhler S290 C-70 Carbon V Cowry X CPM 1V CPM 154 CPM 20CV CPM M4 CPM T420V CPM T440V CPM-10V CPM-15V CPM 3V CPM 9V CPM CRU-WEAR CPM D2 Tool CPM-S110V CPM-S30V CPM-S35VN CTS 204P CTS-BD1 CTS XHP CTV2 D2 Dauphinox DNH 7 Duratech 20CV ELMAX GIN-1 H1 Hitachi Super Blue Steel HWS-1 INFI INOX K110 K390 L6 LC200N Lam. CoS M2 M390 MagnaCut Maxamet MOVA-58 (MV 58) M-VX N690 Nitro-V O1 RWL-34 S30V S90V Sandvik San Mai III SB1 (Niolox) Sleipner SG2 SGPS SPY27 SK-5 T15 T5MoV US 2000 Vascowear VG-1 VG-10 W-1 W-2 White Steel X15TN XT – 80 (XT – 70) YK-30 Z60CDV14 ZDP-189
Špičkové informace o nožířských ocelích na Wikipedia.org (anglicky) : List of blade materials

Převod jednotek :
1" = 1 inch = 1 palec = 2,54 cm
1 oz. = 1ounce = 1 unce = 28 g

Objednávat můžete na e-mailu : noze@noze-nuz.com.
Objednávku Vám ručně potvrdíme a sdělíme Vám termín dodání.

NOŽE PŘED ODESLÁNÍM NEKONTROLUJEME ANI NA POŽÁDÁNÍ.
KVALITA JE ZODPOVĚDNOSTÍ VÝROBCE A JEHO VÝSTUPNÍ KONTROLY.

Odesláním objednávky zároveň prohlašujete, že jste starší 18-ti let.

DOPRAVNÉ A BALNÉ ČR :
OSOBNÍ ODBĚR NENÍ BOHUŽEL MOŽNÝ !! NEMÁME PRODEJNU !!
PLATBY PŘEVODEM NEPŘÍJÍMAME !
!!! ŽÁDNÉ JINÉ ZPŮSOBY DOPRAVY, NEŽ ZDE UVEDENÉ NEJSOU MOŽNÉ, S JINÝMI DOPRAVNÍMI SPOLEČNOSTMI NEMÁME UZAVŘENOU SMLOUVU !!!


Balík do ruky České pošty na dobírku - 130 CZK
Objednávky do ČR nad 3500 CZK = doprava zdarma.

SEZNAM BALÍKOVEN České pošty
Balík do Balíkovny České pošty na dobírku - 100 CZK
Objednávky do ČR nad 3500 CZK = doprava zdarma.

PPL na dobírku - 130 CZK
(JE NUTNÉ UVÉST I TELEFONNÍ ČÍSLO, JINAK NELZE BALÍK PPL VŮBEC ODESLAT )
Objednávky do ČR nad 3500 CZK = doprava zdarma.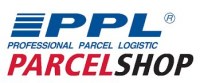 SEZNAM PPL PARCESHOPŮ
PPL ParcelShop na dobírku - 100 CZK
(JE NUTNÉ UVÉST I TELEFONNÍ ČÍSLO, JINAK NELZE BALÍK PPL VŮBEC ODESLAT )
Objednávky do ČR nad 3500 CZK = doprava zdarma.
DOPRAVNÉ A BALNÉ SR :


Doprava do Slovenské republiky : 250 CZK
Do SR posíláme službou PPL na dobírku.
(JE NUTNÉ UVÉST I TELEFONNÍ ČÍSLO, JINAK NELZE BALÍK PPL VŮBEC ODESLAT)
Objednávky do SR nad 5000 CZK = doprava zdarma
Ceny v EUR dle aktuálního kurzu CZK/EUR v den odeslání.
Přibližné kurzy si můžete spočítat zde :
http://www.csob.sk/kurzovy-listok.aspx (Valuty - Nákup)

DODACÍ LHŮTA :
Skladem jsou pouze položky ze seznamu SKLADOVÉ ZÁSOBY - odeslání do 24 hodin (V PRACOVNÍ DNY)
Pro nože, které nejsou skladem je obvyklá dodací lhůta je 14 dní.

ZÁRUKA :
Záruky jsou individuální podle výrobce. Nikdy méně než 2 roky.
Záruka se vztahuje pouze na vady z výroby. Jakékoli mechanické poškození je nereklamovatelné.
Dodáváme pouze originální zboží.

Formuláře k reklamaci nebo vracení zboží v zákonné lhůtě 14-ti dnů :
Formulář - reklamace zboží v záruce
Formulář - vrácení zboží do 14-ti dnů od zakoupení, bez udání důvodu

Omlouváme se za anglické popisky.
Snadno lze přeložit zde :
http://www.google.cz/language_tools?hl=cs

Nebo pomůže malý slovníček :
back lock - pojistka na zadní rukojeti nože
belt - opasek
blade - čepel
bulk - bez krabičky
closed - zavřený
coated - pokrytý, potažený
cutting - řez, řezný
edge - ostří
folders - zavírací
handle - rukojeť
hardness - tvrdost
hole - otvor, díra
knife - nůž
knives - nože
lanyard hole - dírka pro provázek
leather - kůže
length - délka
liner lock - pojistka na přední straně rukojeti
liners - výztuhy uvnitř rukojeti
overall - otevřený
plain - rovný, rovné
pocket - kapesní
reversible klip - odnímatelný klip
serrated - zubatý, zoubkovaný
sheath - pouzdro
steel - ocel
thickness - tloušťka
weight - hmotnost



RECENZE
31.10.2022 - Moje současné, minulé i budoucí EDC zavíráky - VIDEORECENZE
AKTUALIZOVANÝ SEZNAM SKLADOVÝCH POLOŽEK - KLIKNOUT ZDE !!
VŠE V TOMTO SLOUPCI SKLADEM
KS1812OLCB Kershaw Dividend Composite Olive

AMK4116 Al Mar 4" Ultralight Titanium
AMK4126 Al Mar 4" Ultralight

CR2903 CRKT FOLDING HISSATSU A/O

KS2077 Kershaw Strata XL Framelock

C19010CDS4 Civivi Appalachian Drifter II
ON8875 Ontario Carter Prime Titanium EDC

ON1776 Ontario Cerberus Folder

BCC901 Bradley Kimura Butterfly OD Green G10

KS1556TI Kershaw Cryo II.

CR5401 CRKT Seismic Deadbolt Lock
ON8874TC Ontario RAT I Linerlock Green

KO019 Komoran Karambit Linerlock Black
KS5510 Kershaw Norad

SC81GP2 Spyderco Para-Military 2

KA1487 KA-BAR TDI ANKLE KNIFE PART SERRATED

ON6518HKP Ontario The Vulpine Blade + kozene horizontalni pouzdro

ON7500SECHKP Ontario Black Bird SK-5 (DRUHA JAKOST) + kozene horizontalni pouzdro
KA4062BLU KABAR DOZIER FOLDING HUNTER BLUE

CS17T Cold Steel Kobun

ON8848 ONTARIO RAT 1 LINERLOCK PLAIN

CS49LCKZ Cold Steel SRK SK5 Steel

CS49LRTZ Cold Steel Recon Tanto SK5 Steel
ON8867 Ontario Rat 1 With D2 Steel

KS6034 Kershaw Emerson CQC-6K

BRK1301 ESEE Avispa
KA4073 Ka-Bar Dozier Skeleton

719054 Hiromoto Saku Hocho, Santoku

G1643G Gerber EZ Out DPSF S30V Satin
BRK1301 ESEE Avispa Black

ZT0452CF Zero Tolerance Large Sinkevich

SC142G Spyderco Resilience G-10 Handle

ON8848 ONTARIO RAT 1 LINERLOCK PLAIN

ON9101 Ontario Dozier Arrow Black Plain Edge

GH2034 HIBBEN COMPETITION THROWER TRIPLE SET


Walking Dead Knives
Dodávky a užitkové vozy - DOCAR
ČERSTVÁ KÁVA - poznejte rozdíl!
Vše co jste dosud pili se nedá srovnat s ČERSTVOU KÁVOU...